Back in August of 2017, when I challenged Toronto Hells Angel Donny Petersen:  https://www.facebook.com/kitty.grimnirs/posts/700912220118938 as regards his Facebook rant on how cops had it all wrong when they used the term "one-percenter:" https://www.facebook.com/permalink.php?story_fbid=1150546161755747&id=100004011235909  he stayed cool, he didn't scream like a little girl or anything. 🙂  In fact, 'cool' and 'polite' are probably watchwords of his, if his Facebook page, which is entirely open to the general public, is anything to go by.  He didn't respond directly to me, but, a short time later, he posted an excerpt from a book that was then in the last stages of pre-publication, called Biker 101:  The Life of Don:  http://www.donnypetersen.com/shop/biker-101-the-life-of-don/  It was clear that the only honorable option open to me was to put my money where my mouth was and buy a copy forthwith, which I did.  This here is by way of a brief review, which I may expand upon at a later date.
Donny put a lot of work into the book; he writes well, and the book is designed to accommodate those with brief attention spans:  it's broken up into many short chapters, all of which are carefully titled.  Of course, it's kind of like eating Pringles:  hard to stop with just one story.  In a sense I kind of feel privileged, because the book is a window into a world that someone like myself, unswervingly hostile to the very existence of the Hells Angels, would normally never have access to.  It's the best kind of writing in a sense, as if the reader is sitting in a living room just listening to an acquaintance tell stories about his life as an 'outlaw' biker.
Donny's tried hard to tell his stories without giving the impression he's doing an exposé on the Angels, understandably so.  Yet the result is an admixture of fairly riveting and often seamy stories, glossed over at times with excuses a high-schooler wouldn't buy.  The boys are sometimes too busy with their own fun to hear a woman screaming at them to stop the gang-banging?  Yeah, sure,  Donny.  The Angels frown on rape and punish their own?  Yeah sure they do, just as soon as they can get their heads around that 'no ratting out other members' thing.
I thought I would at least learn what Don's definition of a "one percenter is," but in the end he pulled his punches even on that issue, saying that everybody had his own definition.  Where I'm learning what the term really means is by paying attention to his perspective in the book, such as his view of cops.  And in his strategies, how he broaches issues touching on the issue of criminality, and then dances away from them, promising to return later to the subject, and then never doing so, as far as I could determine.  He always comes out looking good in his stories.  It's hard not to like the guy at least a little, but it's also hard to see anything deeper than the appearance he maintains of intelligent civility.  'Teflon Don' would be a good nickname for him, in my opinion.  Stuff just bounces off the guy and nothing sticks to him.  He could fall into a tar pit and climb out the other side snow white.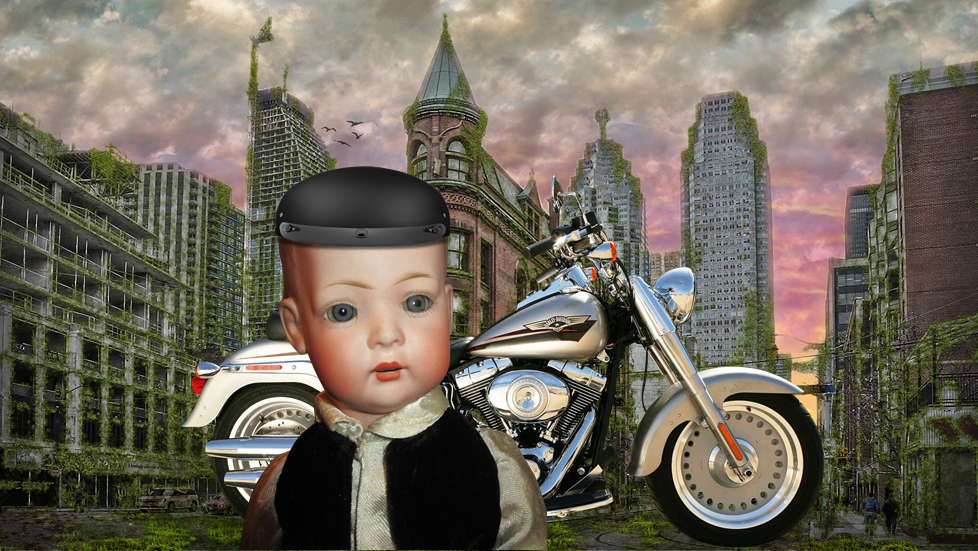 But don't be looking for deep psychological insights into what makes him or the Angels tick, because those aren't there, in the book or in the man himself, in my estimation.
Nevertheless, 'Biker 101' offers a searing bird's-eye view into the life of 'one-percenters,' as well as into corruption in some of the places he's familiar with, such as the Dominican Republic.
I think his book should be required reading for anyone interested in the world of the Hells Angels.  Women who are thinking of getting involved with an Angel should pay especial attention to the recurrent theme of violence in life with the Angels.
The books are shipped promptly, via Priority Post.  I should be so lucky to get service like that from some of the other sellers I've dealt with in the past few months.
Personal favorite quote from the book:
"The mountain**  does many things, but kidding is not one of them."
** Everest
……………..